Like signing off a proof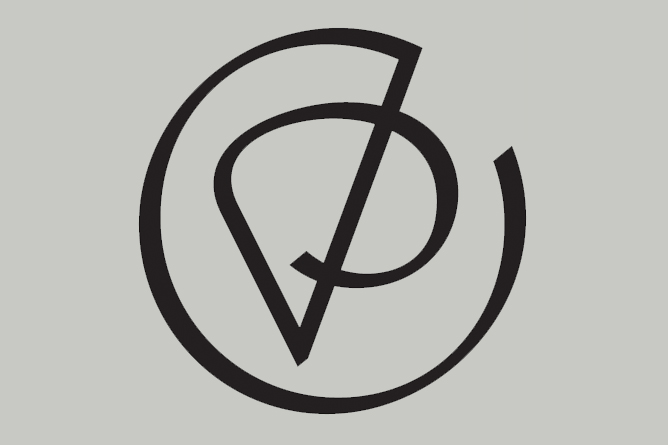 Do Creatives from other industries see in graphic design the same opportunities for progressive spirit, for newness or individuality that they see in their own work? You'd assume they would, though it's reasonable to assume they don't have the same awareness of current trends, or of context or design history.
When you think of logos for fashion companies you think of fantastic but surprisingly old designs such as Cassandre's semi-calligraphic lettering for (pre-Hedi Slimane) YSL, Prada's quirky Engravers-ish type (no one's tracked down the source typeface, if there was one), Chanel's much-copied Sackers type… These are all-time classics of logo design from any industry. Yohji Yamamoto's angular signature and Comme des Garcons' asterisk-cedilla are newer examples of striking, appropriate designs – for great designers, note.
There are of course lots of less successful, lazy, designs that subscribe to familiar fashion-cliché tropes. There always will be, not everything's great, but fashion designers surely should want to present themselves in –  for want of a better word – a creative way?
Also, when you think of fashion magazine design you think of the groundbreaking work of Alexey Brodovitch for Harper Bazaar magazine. This seems to have defined some kind of archetype for Fashion magazine typography and design. It set the tone for a myriad of magazine mastheads and layouts with spindly serif typography, lovingly researched from archives and historical sources, expertly redrawn, but familiar and lacking in progressive spirit – or new idea.
Type design for fashion is separate from the fashion industry. It's outside the creation of fashion imagery, which is photographic and ephemeral. Ephemeral to season and to the fashion moment. It is the job of type, in terms of branding, to create a solution that captures a designer or brand's ethos or spirit, something that remains relevant through different fashion collections.
So to not be 'fashionable'. Kind of. Fashion isn't soap powder or petrol, Fashion can be conceptual, driven by idea, is Creative. So there is the possibility of typography – in terms of logo and its applications – with extra, different levels of design ethos perhaps not available to other branding projects. It is still branding in and for the world of commerce though, with the same needs and limits as branding for other industries. A balancing that with the particular needs of fashion can be difficult to achieve.
Fashion houses tend to be named after their founder, so particularly with newer companies there is an issue of how the designer represents themselves as people as well as a company. There is an extra sense of the personal, which can be difficult to overcome.
In the case of Phillip Lim, he chose to represent himself with the codified 3.1 and his name as a signature. This connects him in a very direct, intimate way with his 'brand'. Perhaps, as companies expands, this personal connection becomes less important, and a brand's iconography is defined by other factors, broader ideas about what it represents, more obliquely or graphically applied.
This mark for 3.1 Phillip Lim was designed to work with their redrawn (not by me) logotype. They needed something they could put on spectacle frames, buttons, inside shoes, that sort of thing. It's their favicon too – that mini logo next to the URL in your web browser's address bar.
As the logo is Phillip's signature, it made sense for the mark to be a shortened version of that, like the initial mark he might make when signing off a proof. It had to look 'designed' though, not a doodle but a clearly defined letter that connects to and make sense with the logo – in the same world, as we designers like to say. So a P in the same style is almost enclosed in a circle, like an @. Positioned next to the logo it looks like an oversized full stop.