Astral America – Angular Again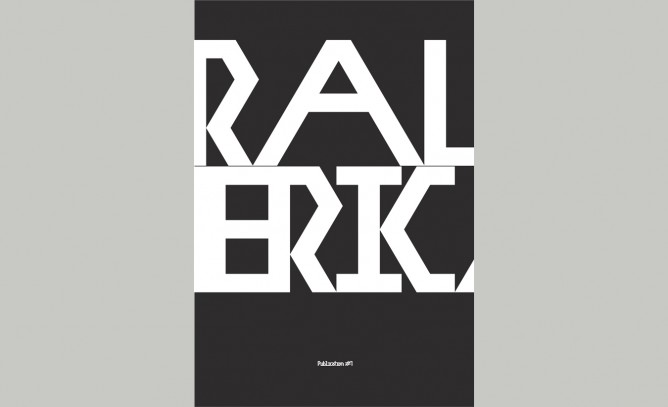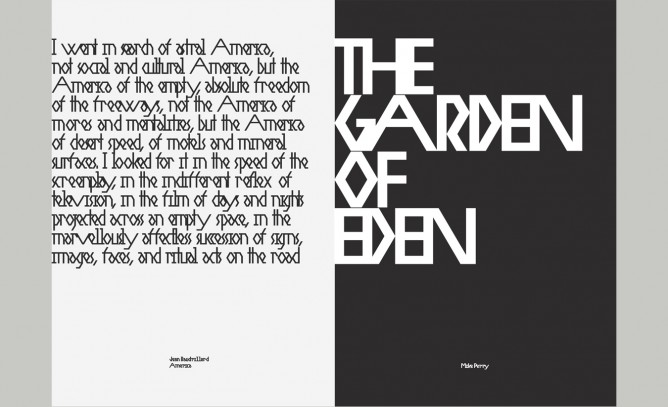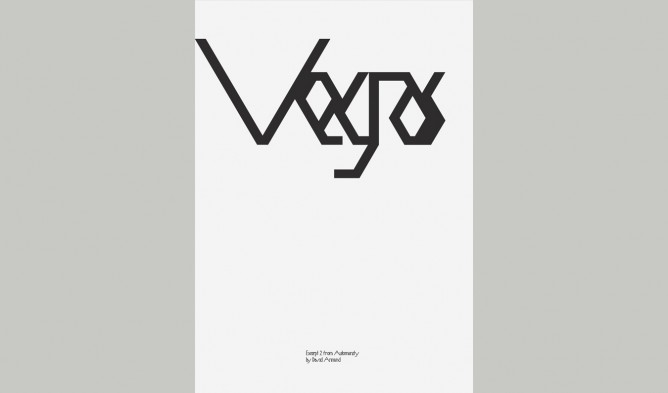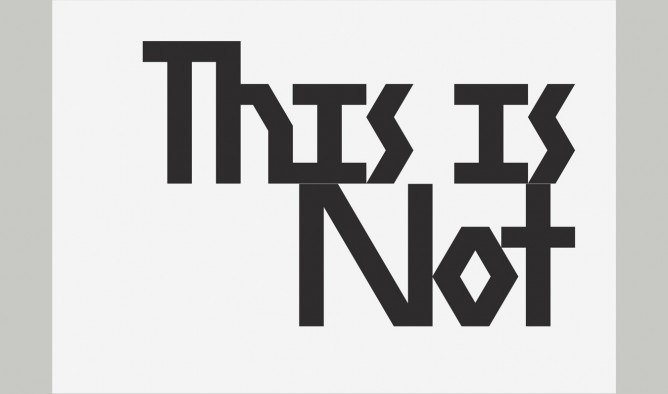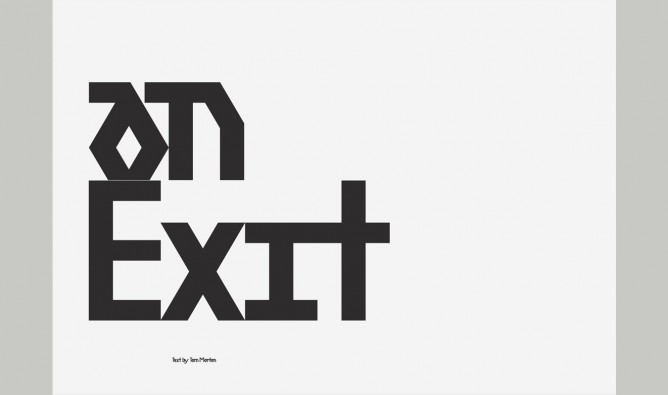 Astral America is an unpublished publication, a collaboration between David James and fashion stylist/consultant David Bradshaw. It was to riff on their experiences working on fashion projects in scruffily scrub and semi-urban, arse-end America, most notably with photographer Norbert Schoerner for Prada.
The introductory Astral America paragraph (from which the publication got its name) is a beautiful piece of writing from Jean Baudrillard. He gives this hard, bleak landscape a beauty and an exciting, heroic quality. It was this that the publication at least partly wanted to express and explore.
Vacant was based on poster lettering by Armin Hoffman, a master of lettering design of myriad styles, always matching design to content. It is interesting that, though drawn in 1999, Vacant is of a style that is very much the zeitgeist in type design. Driven by designers such as Karl Nawrot and Walter Warton of Voidwreck, this is sans serif type, deconstructed and amended with geometric shape and line to give a bold, industrial, abstracted graphic emphasis. Types are simply constructed, suggesting something tribal, raw or primitive. With Vacant, without the zeitgeist, stark character shape matched stark landscape.
In type design, context is all. What looks clumsy or arbitrary in one context becomes boldly graphic or iconic in another. The Vacant typeface was drawn specifically for use in Astral America. It is untypographic, sparse, somewhat brutal, angular like roads, pylons, basic architecture like silo or garage. Shapes and angles repeat, but outside the comfortable mathematical modular system of a grid. In the layout it achieves an almost elegance, like the brutalist concrete architecture of London's South Bank.
Through tight setting and line spacing and use of empty space the typography achieves the look of an American roadmap or urban-scape, viewed from above. This is effect particularly demonstrated on the front cover, as the Astral America type wraps around the front and back cover, only a partial semi-abstract segment is visible at a time.
The small centred credit text underneath the headline typography suggests a caption to an artwork, as if the large type pages are some kind of abstract angular artwork, Donald Judd meets Christopher Wool maybe.
Vacant is otherwise quite difficult to use, being somewhat unforgiving, limited by its focussed, narrow concept. It was designed to be used in very specific way, expressing a particular idea. The butting, connected letters make single, spikey shapes out of words, not illegible but definitely challenging to read. The effect is striking and the aim at least is to make that challenge engaging and worthwhile, with an aesthetic that reinforces its content.
When used more open spaced to allow space between letters in a standard way, and therefore more useable and legible, it becomes clumsy, ill-considered, half-hearted somehow and stripped of its impact. It becomes another unthought about, uncrafted typeface, of which there are many. Drawn without curves so easily drawn.
Craft, in the sense of expertise and finesse in drawing, isn't the sole indicator of successful design. This is even true of type design, and certainly not without being driven by original, progressive idea. The design and use of Vacant in Astral America was about the connectivity between lettering, page layout and content.
Though made available for sale, it was never going to be widely used, and a type we've only rarely seen in use and not used well.