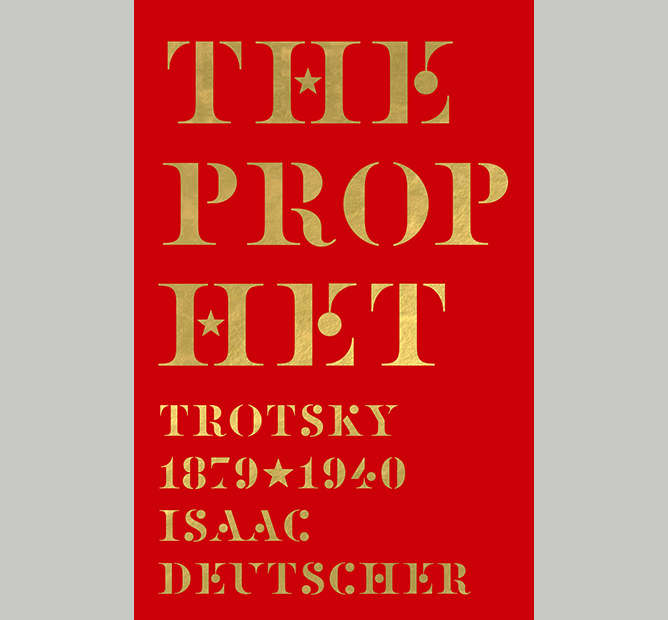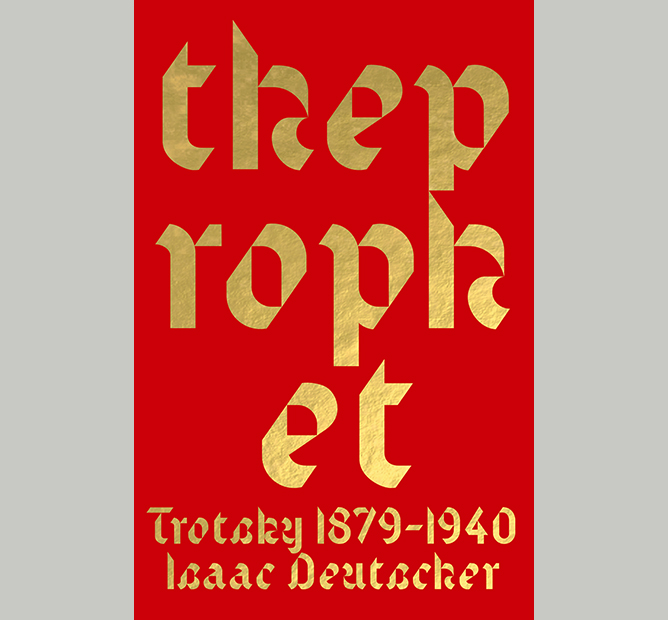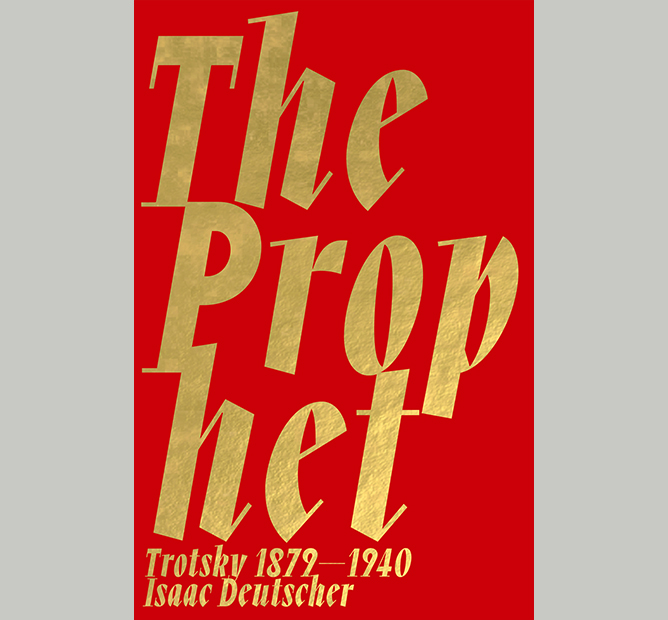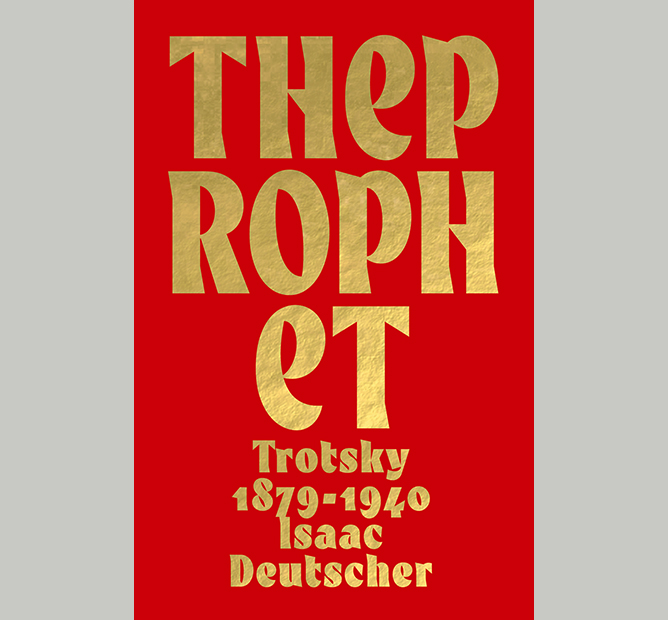 These are unused designs for a cover of a biography of Leon Trotsky – Russian Marxist revolutionary and theorist, Soviet politician, and the founder and first leader of the Red Army. So a hugely important and divisive figure in twentieth century politics.
This is to be published by Verso, the publishers for whom I had designed covers for a book on Eric Hobsbawm, the Marxist historian and philosopher. Though that book did not go into production, I wanted to explore further its design direction of bold and expressive typography with a red and gold and maybe black colourway, as if they are part of a series on important left wing thinkers.
I wanted the book to have the feel of a guide or manual, or Mao's infamous Little Red Book. Or the kind of bible you find in hotel rooms. Made of bendy textured  faux-leather plastic or thick matt card, with foil-blocked gold type.
The title – The Prophet – was particularly interesting and suggestive. It also allowed typographic choices that played on its ambiguities. Type could also have something of the decorative exotic letter shapes of East European typography and religious art. The use of gold referencing both the Soviet flag and the richly jewelled art and iconography of the Russian Orthodox church.
It also allowed me to use some of my favourite lettering-referenced type designs. Being a graphic and type designer it's something of a bonus to be able to use your own typefaces in your work. Caustic and Noah in particular both reference the lettering of mid twentieth century book cover design, but mixed with other ideas and with an extra, modern angular graphic quality. They may be a bit limited in how and where they can be used – they have a particular aesthetic – but for a book cover their individuality can be really properly shown off.
Typography for these book covers is squeezed into its shape, oversized with word-breaks, making spiky textures and patterns. They have an abrasive quality. They cover an abrasive, difficult, bloody period in Russian history. A period foreseen by Trotsky and in which he was a central, pivotal figure. A period of which he ultimately became a victim.